For Business Reception and Parties

Entertain others with care
Important moments spent in private rooms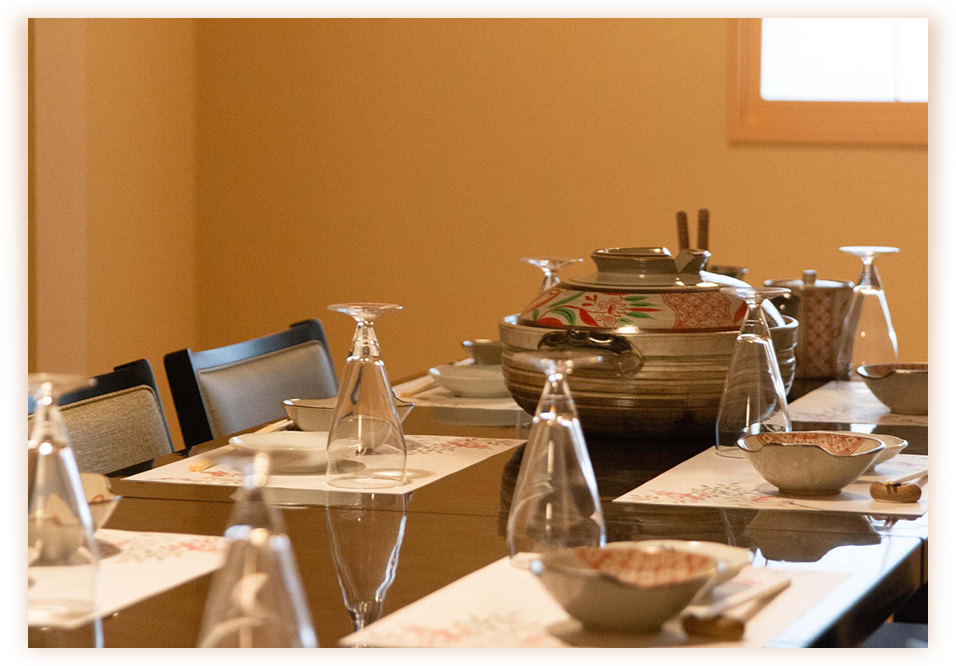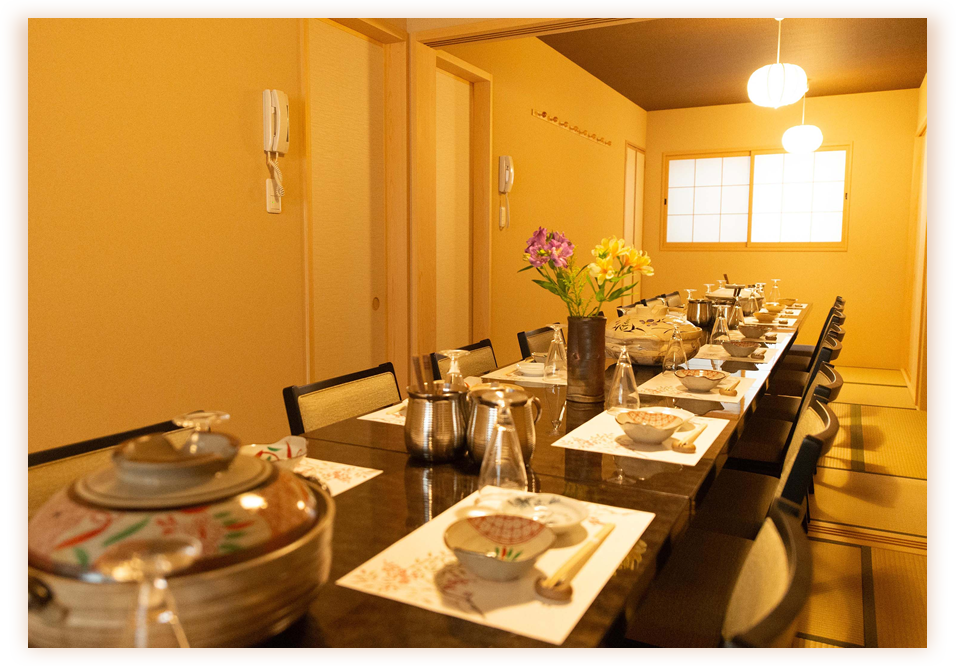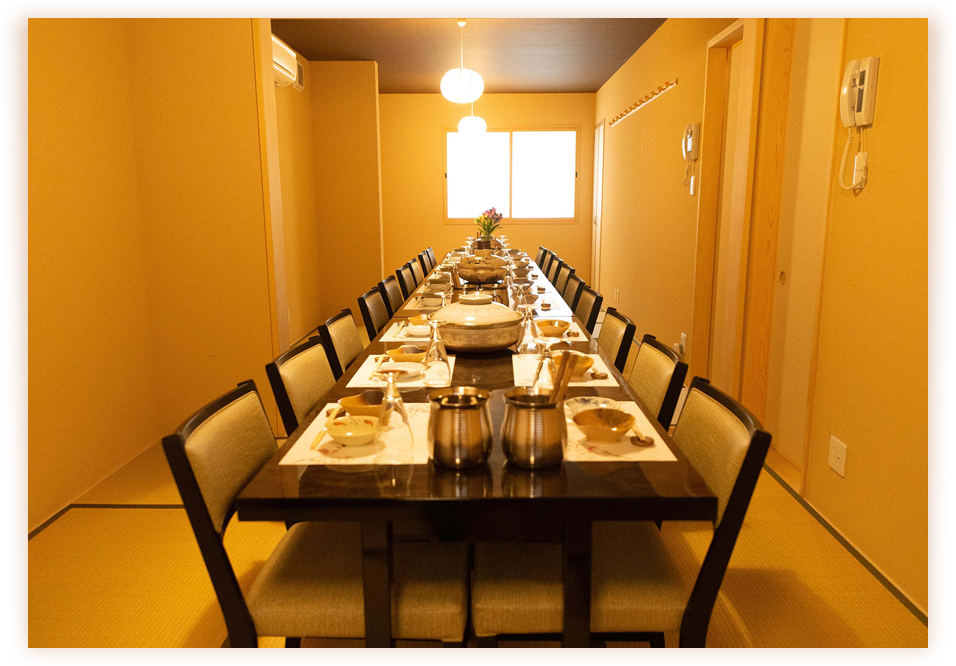 Private rooms available for parties of four to 14 persons.
You may also use two tatami rooms for up to 22 persons.
You can use private rooms for end of year & new year parties from November to January,
welcoming & farewell parties from February to April,
and many other occasions such as parties, business reception, and get-together meals.